Shows Shows Shows
And New Record Update
Hey y'all! Fall is upon us and that means we got a heap of shows coming your way. Go to our Shows Page for more info and links to tix.
We're playing a nifty town celebration in our home base of Irvington NY on Saturday September 24.
We're also donning our best yacht rock outfits and getting back on a damn boat! The legendary Circle Line to be exact. We're doing a limited dates of our residency, This time the cruise will stop at the immensely beautiful Bear Mountain State Park, where you'll be able to take a nice stoll and see the spectacular sights. Plus there will be Octoberfest themed food and drinks available all day long! Guten Tag, yo!
In addition, we've been hard at work recording a whole mess of songs that will be ready to share soon! keep a lookout!
People occasionally ask me if my songs are about a particular person or if they're about a made up character. Sometimes they're pure fiction. Other times they are about an amalgamation of several people. Once in a while, I'll write about a specific person, like the one in this song. It's about someone who is the best at being the worst: selfish, dishonest and sometimes cruel. The song is appropriately titled GOAT, haha. However, the Buddhist in me wonders if the song is about qualities that are inherent in myself as Buddhism teaches that people in one's life are a reflection of oneself. Still chewing on that. Regardless, it inspired this nifty little demo. Can't wait to share the fully recorded version in our upcoming album. Thanks for listening and hope you enjoy. 
GOAT 
Ain't it a shame?
Ain't it a crime? 
You are the greatest of all time 
Tears in the morning 
Howling at the moon 
You'll get your ceremony soon 
Don't try and tell me 
What we both already know 
Eyes always watching all the time 
Ain't a crime? 
Ain't it a shame? 
Your place up in the Hall Of Fame 
Kiss him when he's up 
Kick him when he's down 
You'll get the key to the town 
Think they won't hear you 
Everyone already knows 
Ears always listening all the time 
Call it a farce 
And a charade 
You'll get your ticker tape parade 
When he's all torn up 
Thrown away and used 
They'll name a playground after you 
You are a legend 
Everyone already knows 
You are the greatest of all time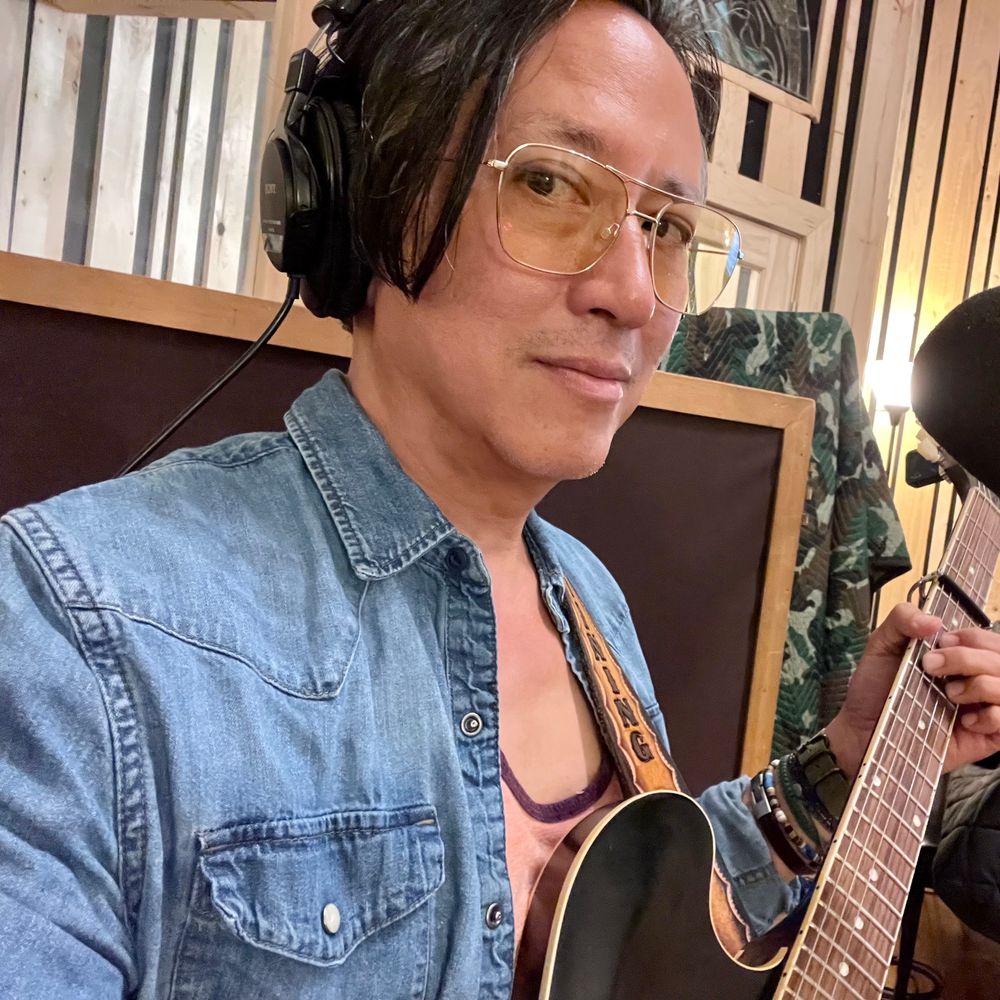 News News News
And other stuff
Hiya, Been a busy couple of months here in Divining Rod Band land. We finished our 5 week residency on New York's famed Circle Line Spring Fling Cruise. It was a blast and we made a metric ton of new friends. Plus some of our own friends dropped in. Our guitarist, Patrick Harmon, debuted his side band: MerMan on of the days the rest of the band couldn't make it. Anyways, you can check out photos below.
We are now in Brooklyn's Virtue And Vice Recording Studios laying down 13 songs pretty much live to tape (Lol) with our friend and resident studio wiz Rocky Gallo. Can't wait to share with all y'all. Photos of all that stuff below as well. 
Ok, going back to work. Check in on us soon,
Divining Rod Band Recording At Virtue & Vice Studios
Circle Line Spring Fling Week 5 Finale
Circle Line Spring Week 3 & 4
Circle Line Spring Fling Residency - Week 2
Circle Line Spring Fling Week 1
Pt 3: Reconnect With Friends
LIVESTEAM SOLO SHOW VIA TARRYTOWN MUSIC HALL
New Video Alert: Quarantine Cover #4
New Video Premier - FRI OCT 16
Livecast for Tarrytown Music Hall - Oct 21 - 6 PM